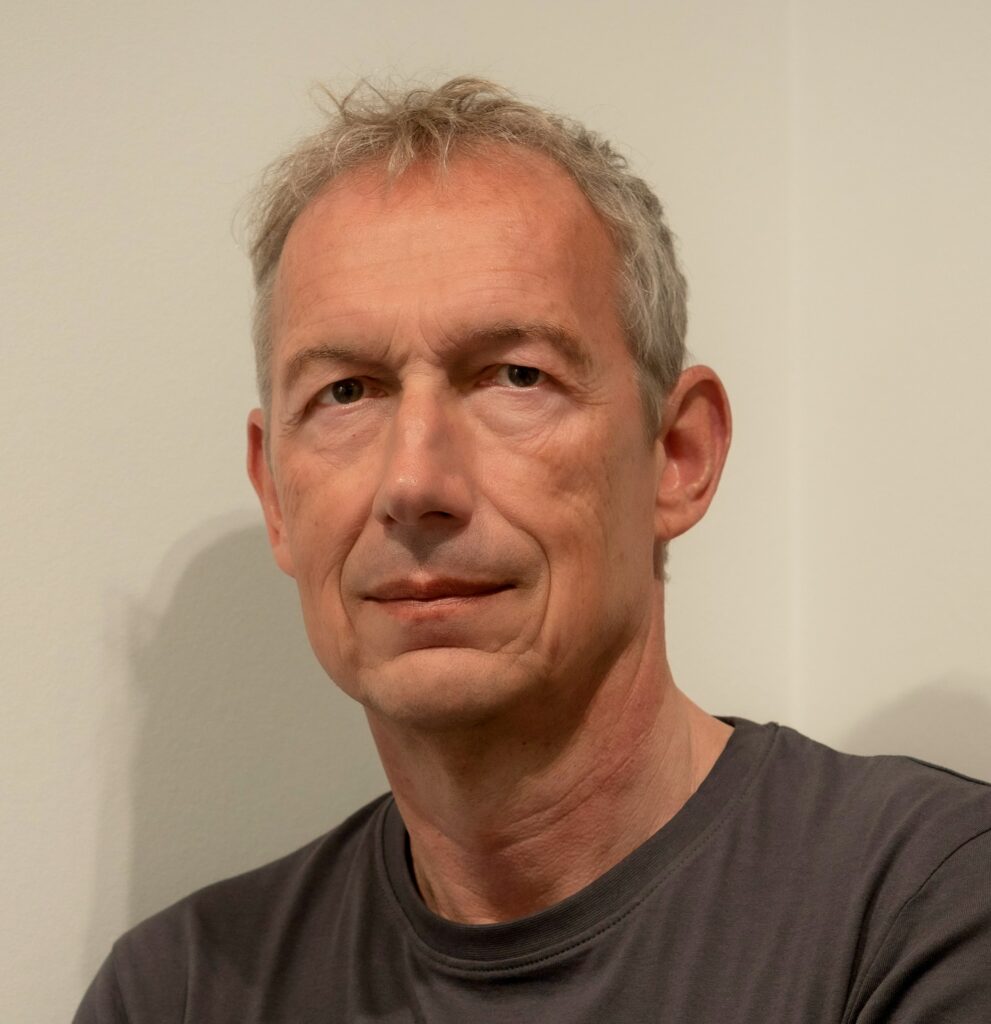 Kai Martin is a passionate, self-taught photographer. He started with digital photography and the creative possibilities of image processing in 2010. Kai loves to experiment and creates only a few unique works of art each year.
Kai Martin has two adult children and lives with his partner in the Rhine-Main area.
Constructed Realities
Most photographs are snapshots: a point in time, a point of view, at a specific time of day. With Constructed Realities Kai Martin combines several shots to present an object or scene more comprehensively, to get closer to its essence and purpose. Images of the inside and the outside of a building to show its intention are shot at different times of day to capture the changing scene in a single image. Photos taken in quick succession make movements visible. Kai combines and modifies images to tell a story and make you think.
Iris Hasler (art historian) on the series "Constructed Realities"
Opulent temples of consumption, sensational architecture, and overwhelming landscapes. For the series "Constructed Realities" (2012-2021), Kai Martin photographed various elegant places in Germany, Italy, Austria, Switzerland, and USA. Each of the digital photographs consists of several shots, merged by Martin into a single image and printed on alu-dibond. By combining interior and exterior shots, by assembling photographs taken at different times of the day, or by repeating motifs, Martin creates a condensed (re)imagination of our world between reality and fiction.
Einkaufsparadies/Shopper's Paradise (2012) shows a shopping centre in Hessen with a multi-storey car park, which, despite documentary fidelity, you will never see like this. Shot from the front, the building is cut off at the sides, suggesting infinity. With x-ray vision, a dazzling row of shops at the back is made visible and merged onto two floors of the car park.
The shop window views in Shops (2013) are placed next to each other in several rows and convey the unbridled consumption that is often the subject of Kai Martin's images. The Galleria Vittorio Emanuele (2019) in Milan, built in the 19th century, is still one of the most magnificent shopping arcades. In two structurally similar panoramas, Kai has merged several individual images, enabling an all-round view from north to south and east to west. Pompous architecture, ceiling paintings and luxury boutiques overlap like a kaleidoscope.
The photograph Abstract I … with a touch from the other side of the world (2019) shows just how much a change of perspective can irritate our sense of direction. The horizontal and the vertical are confused, despite – or perhaps because of – the cloudy blue sky.
Cars drive uphill and downhill on the Tremola road over the Gotthard Pass. On closer inspection it becomes apparent that the cars are the same (Uphill / Downhill, 2019).
Floating Piers (2016) was created during Christo's temporary installation at Lago d'Iseo. Some visitors were doubled and tripled, and it seems as if they are – literally – walking through the picture. Photographic dynamism is added by repeating individual subjects, or by a chronological sequence.
in Magic Triangle (2017), three shots taken at different times of day divide the lake and mountain landscape near Lugano into different time zones and we see a dynamic progression we know from movies.
The combined day and night shots of Central Park and its surrounding ​​buildings also appear surreal; New York, the City That Never Sleeps (Central Park, 2016).
What is real, what is constructed? Although photography has long been credited with merely being an authentic depiction of reality, it always works with the means of construction. Through the choice of perspective, the – conscious or unconscious – selection of detail, and the way it is presented, photography does not necessarily show the world as it is. Kai Martin's photographs go further in construction; they are concentrated images of cities and of our environment. They show consumption, culture, and industry – how they could be, what they convey, how they are perceived.