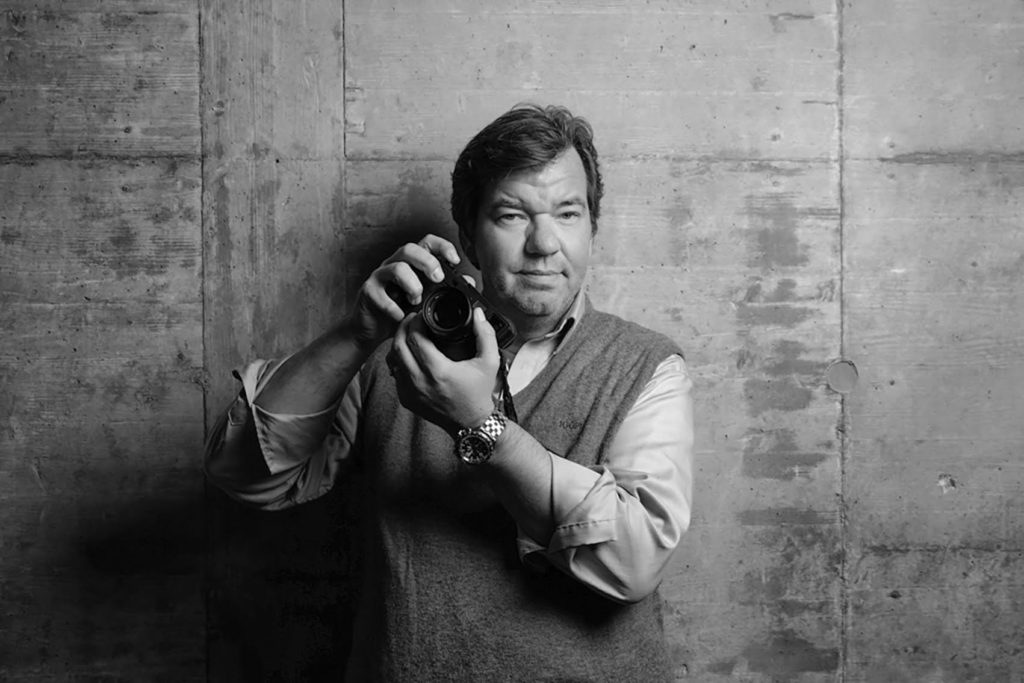 Oliver Miller is a landscape photographer with a built-in enthusiasm for monochrome images. He lives in Bad Homburg, north of Frankfurt am Main.
Oliver engaged with photography many years before the digital revolution, dating back to darkroom days, where he spent a lot of time with photo chemicals, developing and printing his own photography by hand. This experience led him to a photography apprenticeship in the 1980s in Frankfurt, when he worked together with Helmut Newton, Barbara Klemm and other photographers. Since then, he has been guided by the Ansel Adams zone system and sees the world in a dynamic range of shades of grey.
Back in those days a physical print was the best way to present and appreciate photography. Oliver believes strongly that this remains true today, ideally printed on baryta paper.
After a degree in sociology, he worked as a senior executive and brand strategist in the advertising industry for many years, never losing his passion for monochrome photography and the inspiration behind it.
Oliver's most comprehensive photography project is a monochrome portrayal of the North Sea coastline from the Dutch island Texel to the German island Sylt. Besides enjoying the remoteness and the inspiring reflection of endless wide, lonely beaches, Oliver most wanted to capture the visually impressive coastal landscape. A landscape that is constantly changing because of a restless North Sea, the forces of wind, waves, storms and tides, that continually reshape the coastlines. The power of water movement and heavy storms create iconic scenes literally from one moment to the next, always inspiring unique perspectives. Over many years Oliver made a stunning collection of photographs of coastal landscapes, comprising beaches, dunes, waves, wind, skies, clouds and things built and abandoned by humans.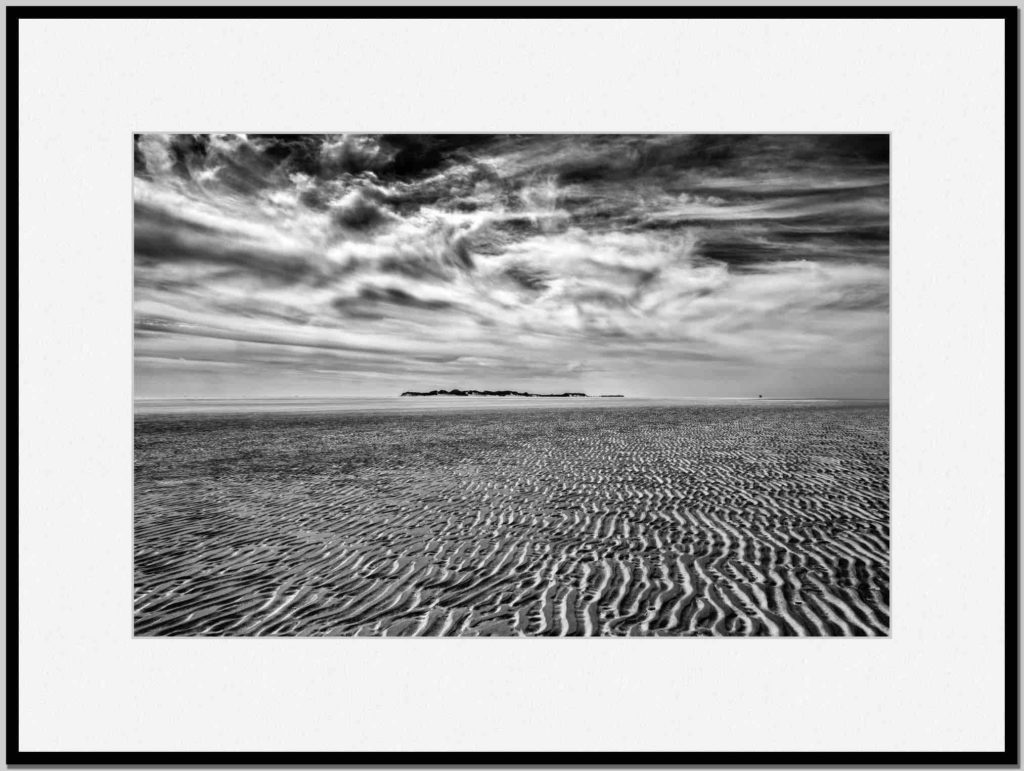 Oliver believes passionately that photographs are meaningful, both from the context in which they were made, and from the context in which they are viewed, leading to a visual conversation. In this sense Oliver's aim as a photographer is to inspire conversations that can create new perspectives or shape the way we experience life.
Oliver's monochrome photographs are available as Limited-Edition Prints, produced by himself, signed and numbered, using the latest archival pigment technology, complying with the highest archival standards, printed on premium high-gloss baryta paper, meeting the most exacting requirements in terms of age resistance.
All monochrome baryta paper FineArt Prints are carefully mounted on an acid-free museum board, coming with a custom-made passe-partout, P.A.T. tested, with archival properties, framed in a wooden dustproof magnetic frame, with non-reflective, neutral gallery acrylic glass and maximum UV protection.
Oliver is represented exclusively by Taunus Foto Galerie in Bad Homburg.
Oliver Miller – meet the photographer, his images and his stories
Video discussion on 14 July 2021