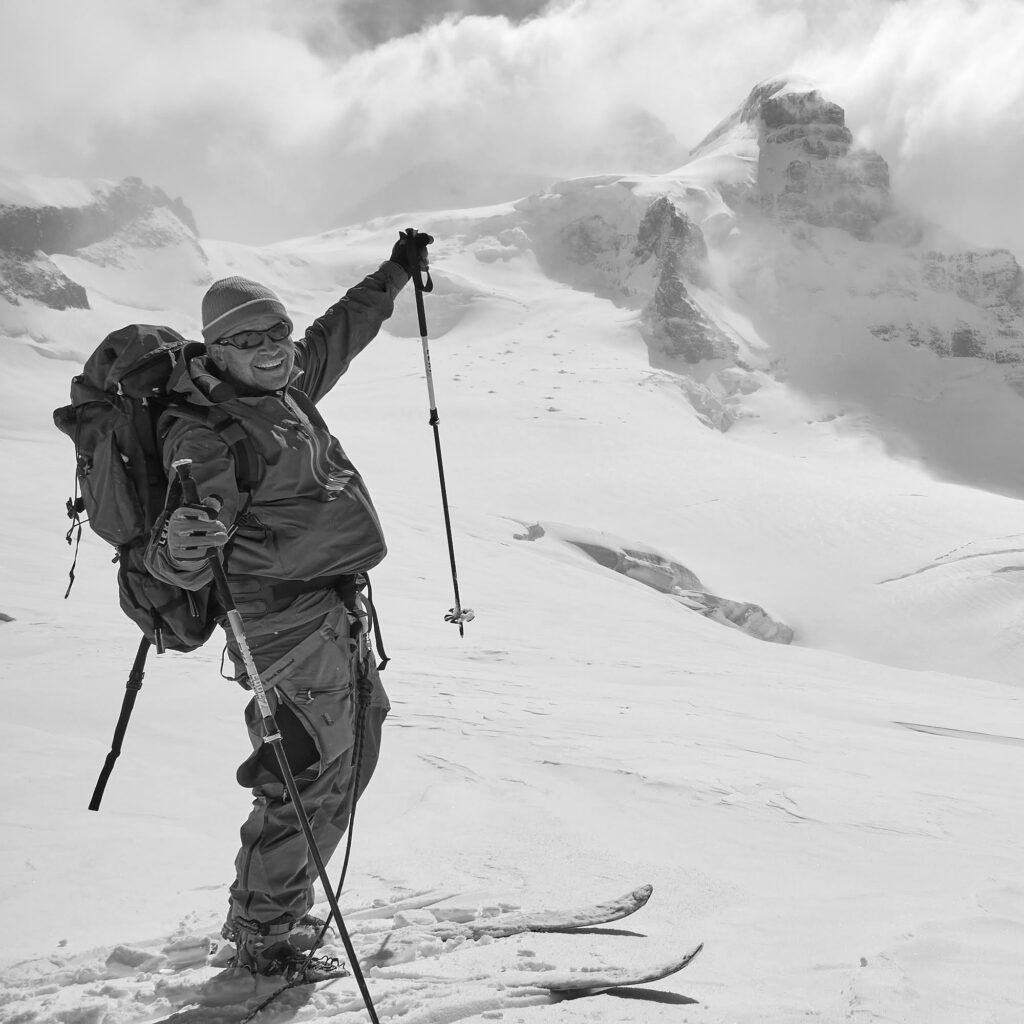 Konrad Bartelski began his photography at school and that continued throughout his career as an Olympic athlete. In the 70's and 80's, Konrad was Great Britain's pioneering downhill racer, competing in three Olympic Winter Games, becoming the first British male to stand on a World Cup podium.
This century Konrad has pursued his intense passion for skiing and exploring the extremities of the globe, from the Arctic to Antarctica; always carrying a heavy camera while climbing the expansive and remote white wilderness.
In a world that is now so much smaller due to the modern technology and a rapidly expanding population, Konrad endeavours to capture the perspective and emotion of space and tranquility, that is so much the heartbeat of our planet. It is such a valuable asset, increasingly under threat and in decline.
When he was born 2.9 billion people populated the planet earth. This has now exploded to over 8 billion in just six decades; hence space and its soothing tranquility, is sadly rapidly diminishing. And yet it's one of our most valuable assets.
Exhibitions:
2023 Taunus Foto Galerie, Bad Homburg, Germany
2022 Wimbledon Fine Art – solo exhibition – Wimbledon, London
2022 Zebra One Curated by Leah Wood – New Bond Street, London
2021/2 Hancock Gallery – Newcastle Upon Tyne
2020 Wimbledon Fine Art – solo exhibition – Wimbledon, London
2019 D-Contemporary Gallery– solo exhibition Mayfair, London
2018 Wimbledon Fine Art – solo debut exhibition – Wimbledon, London