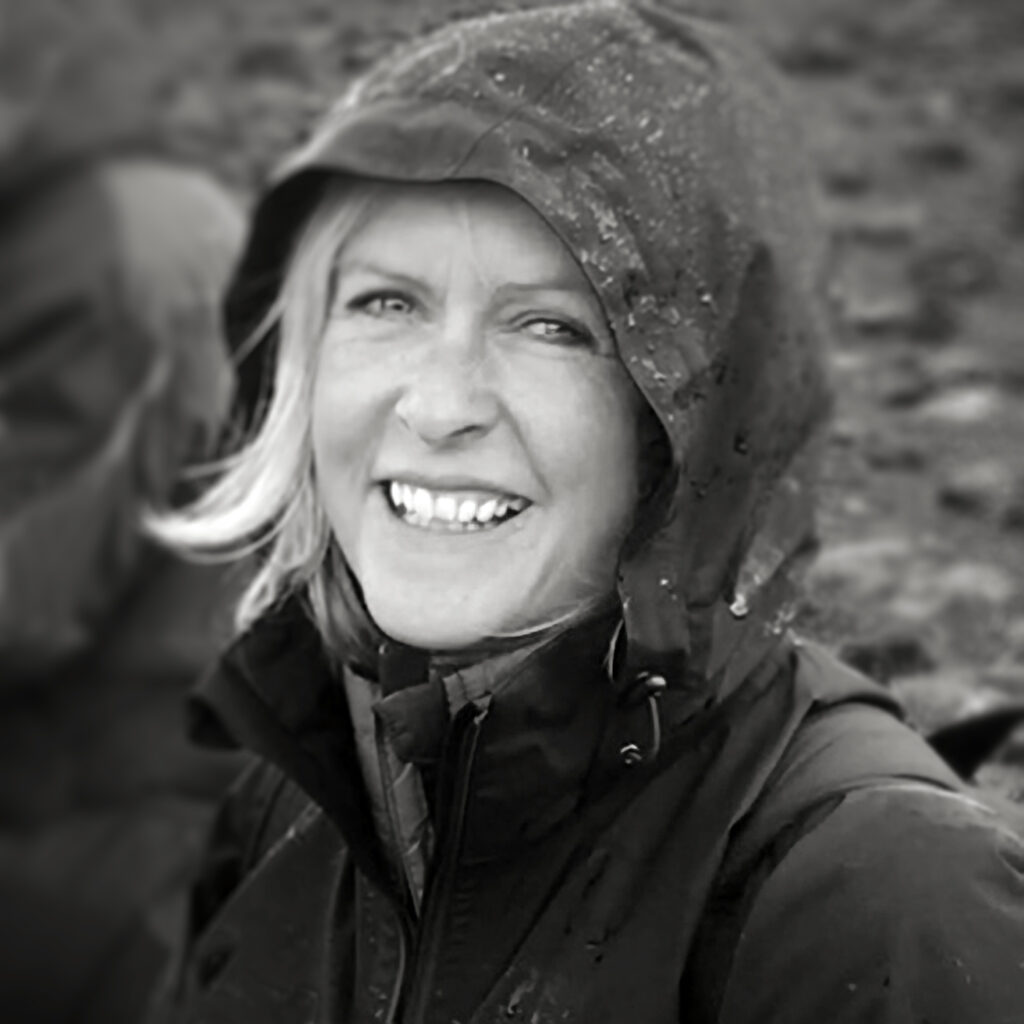 Rachael is a professional seascape and coastal photographer. Her critically acclaimed photographs of the ocean and coast have been featured in the press all over the world. Rachael is represented by galleries in Europe and the USA, her work is frequently exhibited, and her limited-edition prints are collected internationally. She is the author of three monographs.
Rachael grew up on the south coast of England and much of Rachael's early childhood was spent at sea, sailing the coasts of Britain, France and The Netherlands. Her first career, however, was as a solicitor in the City of London. During the City years, her friends and colleagues were used to seeing her return from trips with bags full of exposed film; the developing sometimes cost more than the trip! In 2008, she converted to digital and she says that is when the obsession really set in. In 2000, Rachael left her City career and, after obtaining two more degrees, she now works full-time on her photography.
Rachael's nautical childhood left her with a life-long love for the ocean and the coast it carves. For Rachael, nothing beats a day on an empty shore and this is reflected in her work. Often choosing to work in the tradition of the 'Sublime', Rachael is drawn to the coast in the wildest weather. She admits that she is both frightened and fascinated by the sea.
Her Sirens series embodies hidden figures that seem to emerge from the water. Inspired by Homer's Odyssey, Rachael gave each image in this body of work the name of a mythological god or goddess. Sirens has won a series of international awards and featured in national and international publications including Wired, Colossal, My Modern Met, De Volkskrant and Süddeutsche Zeitung.
In an article from Colossal, Talibart reflects on her relationship with the sea, "It makes small, unimportant things of us all yet, at the same time, it is exhilarating and profoundly life affirming."
"One of the best outdoor photographers working in the UK today" Outdoor Photography Magazine, June 2016.
Selected Awards
• Black and White Photographer of the Year 2018
• Professional Portfolio shortlist, Sony World Photography Awards 2018
• 'Remarkable Artwork' award, Siena International Photography Awards 2018
• Classic View winner, Landscape Photographer of the Year 2017
• Sunday Times Magazine award winner, Landscape Photographer of the Year 2016
Selected Exhibitions
• Oct–Dec 2022: 'Monochrome Perspectives'; Taunus Foto Galerie, Bad Homburg, D
• May-Jul 2021: 'Futurity', Sohn Fine Art, Lenox, Mass.
• Jul–Sep 2019: 'Tides and Tempests', solo exhibition, Sohn Fine Art, Lenox, Mass.
• Apr-May 2019: 'Parhelion', Chichester, West Sussex
• Feb–May 2019: 'The Icing on the Cake', Sohn Fine Art, Mass.
• Feb 2019: 'Sirens and Guns', Taylor Jones & Son, Deal, Kent
• Sep-Nov 2018: 'Tides + Falls', Sohn Fine Art, Lenox, Mass.
• Sep 2018: 'Sirens', solo exhibition, Brighton Photography Gallery
• Apr-May 2018 Sony World Photography Awards, Somerset House, London
• Apr 2018: 'Vision 9′, Oxo Gallery, London
• Sep 2017: "From the Word to the Image', Triforum, Temple, London
• Jul-Aug 2017: 'Moving Art', The Riverhouse, Walton-on-Thames, Surrey
• Sep 2016: 'Drawn by Light', Riverhouse, Walton-on-Thames, Surrey
• Oct 2015: 'Focused Moments', solo exhibition, Arté Gallery, Weybridge, Surrey
• Sep 2015: 'Mistresses of Light', Oxo Gallery, London
• Aug 2015: 'Light on the Land', Mall Galleries, London
• Mar 2015: 'A Certain Slant of Light', Guildford Institute, Guildford, Surrey
• Oct-Nov 2014: 'Surrey Landscapes', The Lightbox, Woking, Surrey
• Aug 2014: 'Muse', The Malthouse, Lyme Regis, Dorset
• Jun-Aug 2014: 'From Darkness to Light', Fountain House Gallery, New York
• Apr 2014: Villa del Arte gallery, Barcelona
• Jan 2014: 'Surrey Life', Denbies Wine Estate, Dorking, Surrey
• May-Aug 2013: 'Albion', Period of Grace Gallery, Bristol
• Feb 2013: 'Albion', Cock n Bull Gallery, London.
TFG conversation with Rachael Talibart