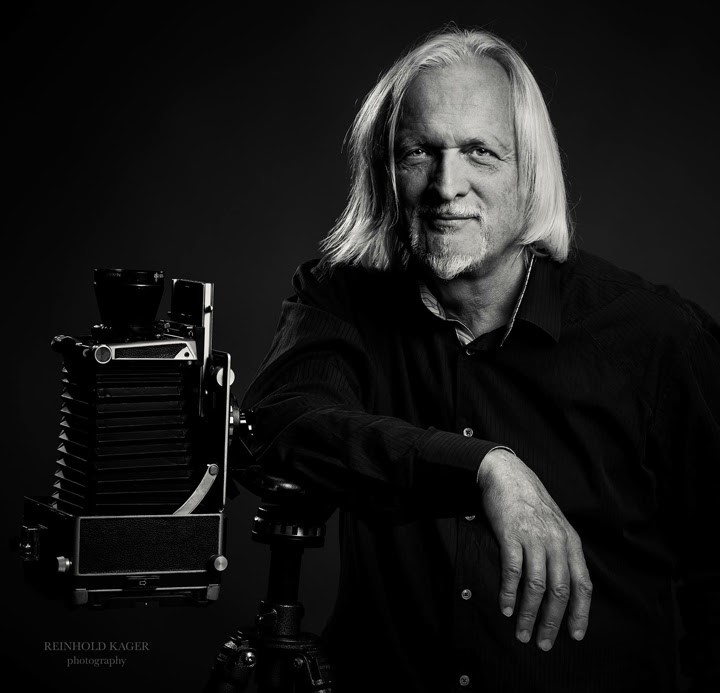 Roman Loranc was born in Poland in 1956. He moved to the US in 1982 and has lived in and photographed the landscape of the Central Valley in California for much of the time since then. He is best-known and most collected for his monochrome photographs of the wetlands there and the San Joaquin river. He currently lives in northern California, where he photographs a lot around his neighbour, Mt. Shasta. In recent years he has made journeys back to Poland and Lithuania, where he has also photographed wetlands, cobbled streets at night and the decaying facades of ruined churches. His work has been shown in galleries around the world (many in California and in China) and is in the permanent collections of important museums:
Bibliothèque Nationale de France, Paris, France
Denver Art Museum, Denver, CO
George Eastman House, Rochester, NY
Museum of Fine Arts, Houston TX
National Art Museum of China, Beijing, China
Oakland Museum of California, Oakland, CA
Sonoma Museum, Sonoma, CA
Roman is self-taught and began his journey in the early 1960s, when he received a 35mm camera aged 8. He learned to develop and print on his own and continues to do so now, all analogue using a Linhof 4×5 field camera. In the current digital era, this can seem dated, but Roman shapes all aspects of a photo from start to finish. He uses Kodak Tri-X film from the stockpile in his freezer, develops his own negatives and prints painstakingly by hand, ensuring that each one is unique. Prints are selenium toned and mounted to ensure archival quality. Roman is proud of the fact that two prints from the same negative can have a different look and feel – this is old-fashioned photography at its best.

Early on he had a fascination with the chemical photographic process, where – after exposure to light and immersion in developer – grains of silver form on the negative and on the print. "It is pure alchemy to me, and it is fun. I am inspired by beautiful paintings and my first inspiration as a visual artist came from the paintings of Chelmonski, Stanislawski, Paniewiz and Zaleski (note: Polish landscape painters of the 19th century, known for their use of light and shade) – their sense of drama, and use of light and dark. They interpret a subject before it is painted, filtering the scene using skill and artistic sensibility. Early on I was also inspired by the photographs of Jan Bulhak, and Roman Vishniac."

When Loranc arrived in California and saw original work by Ansel Adams, Edward and Brett Weston and Morley Baer, he loved their richness of tone, the depth of the blacks, and the glowing light that emanated from these prints. He knew immediately that this was what he wanted to emulate with his own work.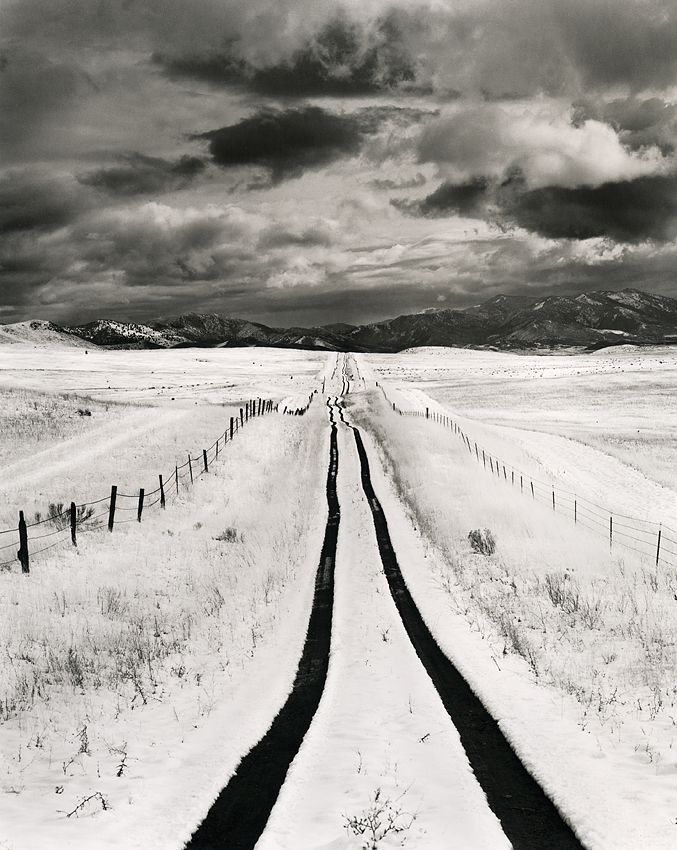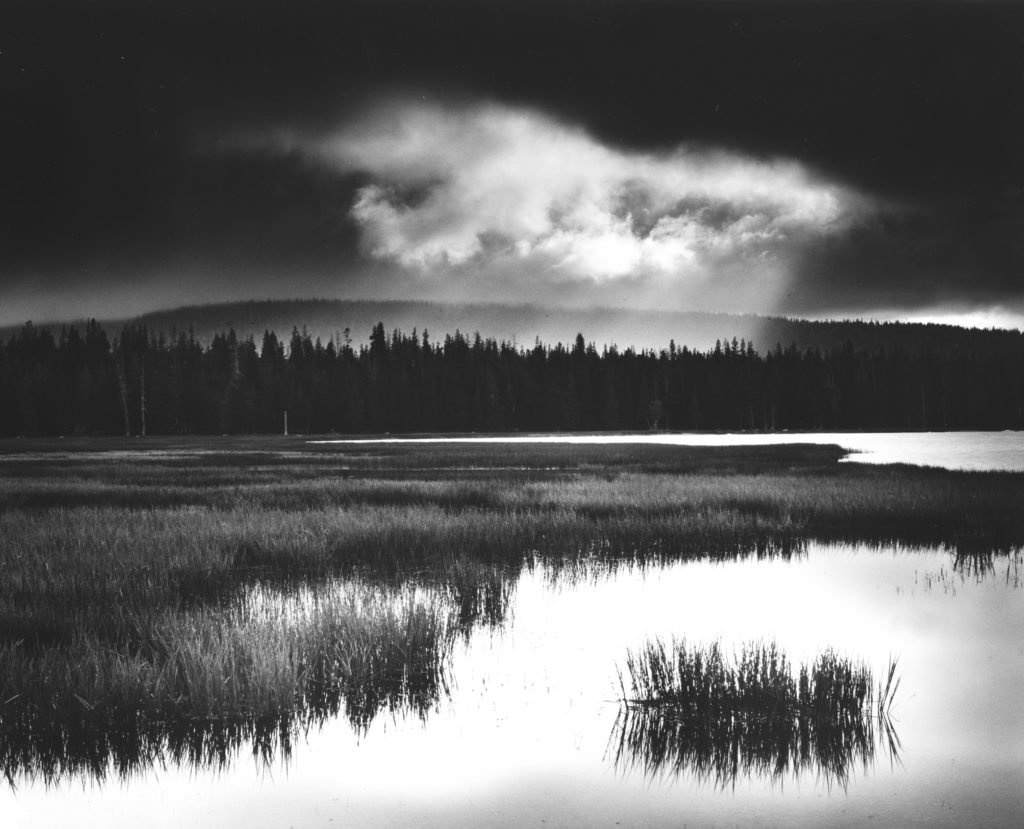 David Mark, managing director of Taunus Foto Galerie: "The most elegant and eloquent monochrome photography successfully reduces its subjects, concentrating the viewer's attention on the most important elements – light and shade, simple geometric forms. The simplicity of Roman's quiet, simple pictures of tules is testament to this, as are his shots of California wetlands. And the quality and detail of silver gelatin prints is unmatched in the digital world." 
They have a subtle, meditative beauty. "Light is a messenger," says Loranc, "revealing the world at every instant.  The magic of photography is its ability to slice a moment out of time, which you can later hold as a print in your hands.  When I'm outdoors photographing, I feel my existence intensely.  My camera is my voice as I participate in the conversation I am having with the world.  There are special moments when I know that I have connected with something bigger than myself when I have focused the camera at the essence of my subject.   At that moment I feel a fullness that I cannot describe in words. It is a visual experience, and I can only refer you to my finished print to explain the fascination and connection I feel for the place I have photographed."
In addition to photographing California, Roman has made a number of journeys this century back to Poland and Lithuania, where he has photographed similar subjects as well as cobbled streets at night and the decaying facades of ruined churches. 
"Photography is a very powerful tool," he says, "it captures a moment in time, and saves that instant for longer than it existed. I love being able to express something that captivated me at that time. When I am out shooting, I am unaware of the passing of time, but absorbed by the subject I'm trying to capture. Hours can go by without me realizing it, as I concentrate on seeing what is before me. Being able to examine and interpret that segment of time and space later is an amazing thing. And to share this moment that I have captured on a piece of paper, with other people when they look at my work, that is truly the best feeling in the world."
"Roman Loranc's work has classical proportions, is aesthetically a joy to look at and engenders a feeling of meditation and relaxation in the viewer. You are completely absorbed by the way he uses light and shade," says David Mark of Taunus Foto Galerie.
Roman's handmade silver gelatin prints are available in two sizes: 18 x 33 cms and 37 x 57 cms. Regardless of size, editions are limited to 40. They are mounted on archival board 40 x 50 cms or 52 x 72 cms and signed and numbered by the artist on the front and back. The prints are available at Taunus Foto Galerie in black wooden frames with non-reflective glass. Many of his best works may be admired at the first exhibition in Europe devoted to the work of Roman Loranc, and he is the centrepiece of our exhibition – Silver Light.
Roman Loranc – meet the photographer, his images and his stories
Video discussion on 02 August 2021